Each year, Hendricks Power awards scholarships to local high school seniors. Winners are chosen based on academics, community involvement, and an essay submission. This year's essay prompt was, "Which cooperative principle do you this is most important and why?"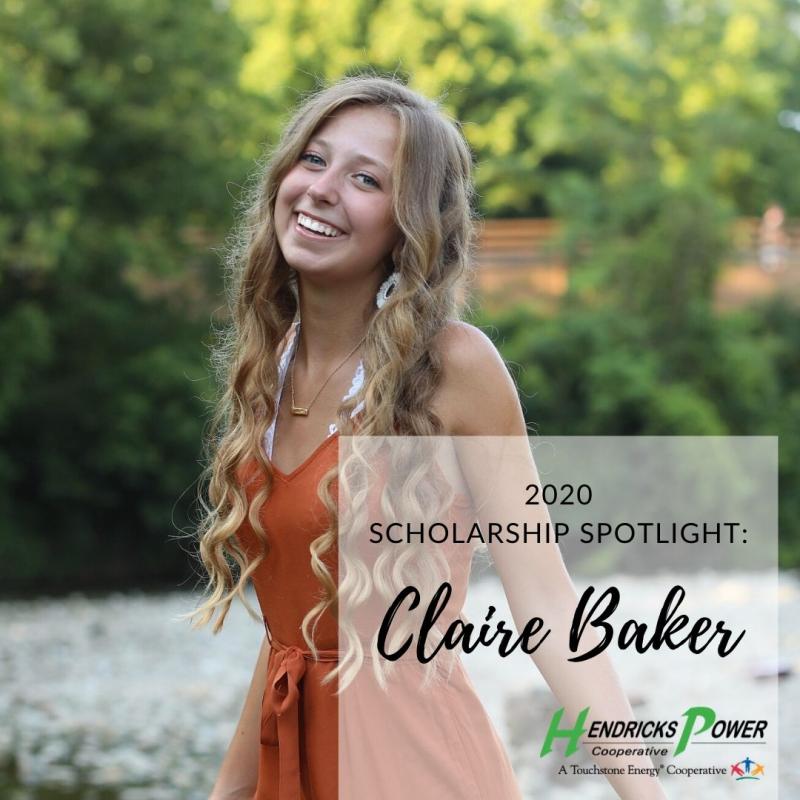 Scholarship Winner Spotlight: Claire Baker
High School: Danville High School
College: Purdue
Major: Nursing
Cooperative Principle:
"…The most important principle is concern for the community because it has encourages individuals to set goals, become active in our community, and has made society a healthier place…Many programs sponsored by Hendricks Power Cooperative have given members the opportunity to look positively ahead to their future.  Specific programs, like children sports and other clubs, have helped these kids to develop confidence in themselves and their abilities.  As a member of various sports teams sponsored by Hendricks Power, I was able to develop a sense of self-worth, and I believed that the sky was the limit on my new aspirations. These programs have also shown children how to set specific, yet attainable goals for the near and distant future.  With an emphasis on communal effort, cooperatives enable these distant dreams to become a reality for many. The scholarship program, for example, supports students who strive to achieve their ambitions.  With programs like these, Hendricks Power Cooperative has, and will be, able to influence individuals for generations to come. "
Wishing you luck in your future endeavors, Claire!