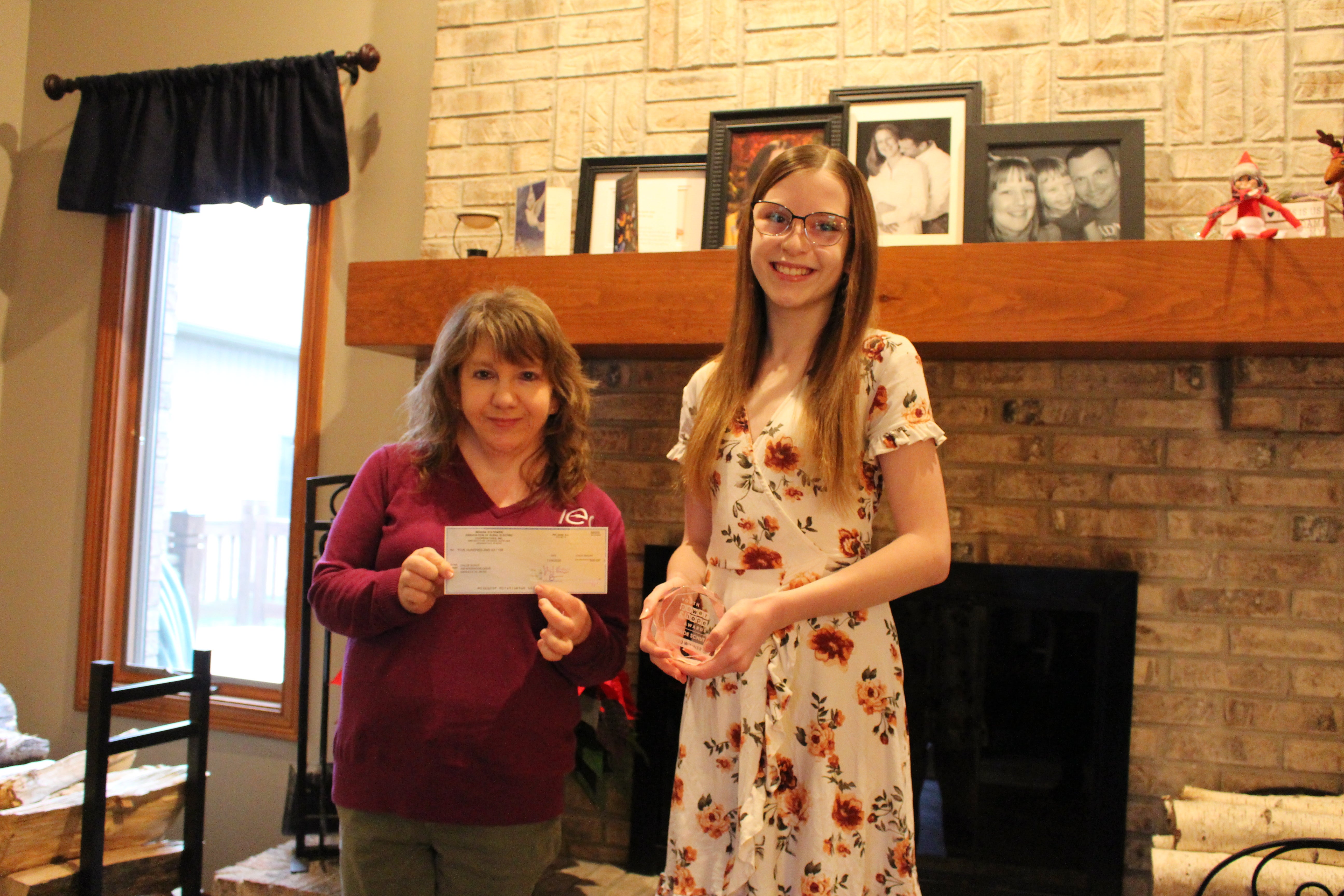 Thursday | December 31, 2020
Each year, Hendricks Power partners with Indiana Electric Cooperatives to host the Youth Power and Hope Awards. The program recognizes middle school students who are making a difference in their communities. Five recipients each receive $500 and will be featured in the January issue of Indiana Connection, a statewide magazine.
One of this year's talented recipients was Chloe Schut of Danville. Chloe is a sixth-grade student at Danville Middle School and the first Hendricks Power member to receive this award.
Since moving to the area, she has made an effort to become involved in various community service activities. She has been involved in the Girl Scouts, Hendricks County Humane Society, and more. Throughout her six years as a Girl Scout, Chloe has volunteered at local food pantries, collected food donations, visited nursing homes to sing carols and distribute holiday cards, and even built owl boxes. 
In addition to scouting, Chloe has been a volunteer at the Hendricks County Humane Society for two years. She visits the center each week for routine cleaning, feeding, and administering medicine to animals. During quarantine, she also fostered kittens to ensure they received proper medical attention.
Hendricks Power is very proud of Chloe's contributions to her community and encourages her and our other young members to continue to make a positive impact through local volunteering and involvement. 
Do you know a middle school student dedicated to improving their community?  Applications for the 2021 Youth Power and Hope Awards will be available in June
of 2021 on our website!