In the year since its inception, HP Connect, a joint venture of Endeavor Communications and Hendricks Power, has placed more than 160 miles of fiber in Hendricks County and has connected 920 customers. Crews are averaging 80 new installs each month.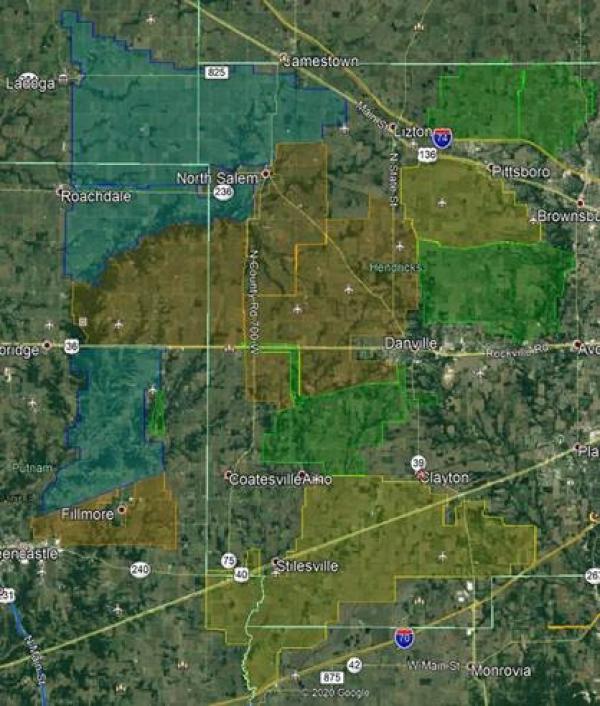 Take a look at the map on the right to see when you can expect to be connected!
• Yellow – Tilden and Pittsboro construction is complete. Heritage Lake is currently under construction.
• Green - Maplewood and Hazelwood are currently under construction and are expected to be completed by the end of June. Endeavor representatives are currently visiting homes to inform residents and offer service.
• Orange – Northwest Danville construction is expected to begin in July of 2020. North Salem Town, Fillmore Town, and New Maysville South construction is expected to be completed in 2021. 
• Blue – Fillmore North, New Maysville North,  and North Salem area construction will be completed by 2022.
At the completion of the four year project, more than 5,000 homes will have access to high-speed internet throughout Hendricks County. If you are in an area that is ready for service or in our future builds, you can sign up at join.weendeavor.com.